Suction cups Clips are useful for holding papers in windscreens for delivery drivers, or for glass door and window signs.
Restaurants find Kingfar suction cups with strong spring clips very useful.
Premium Large Suction Cup With Heavy Duty Clamp Perfect for Holding Signs onto Windows.
kingfar 45mm suction cups are rated to hold 3 pounds (1.36 kgs) in weight. Fix suction cups to clean, flat, dry, non porous, non textured surfaces like glass, mirrors, glazed ceramic tiles, glossy plastic etc. Use the Kingfar quick release tab to remove or re-position.
Be sure to read:- Why Kingfar Worlds Best.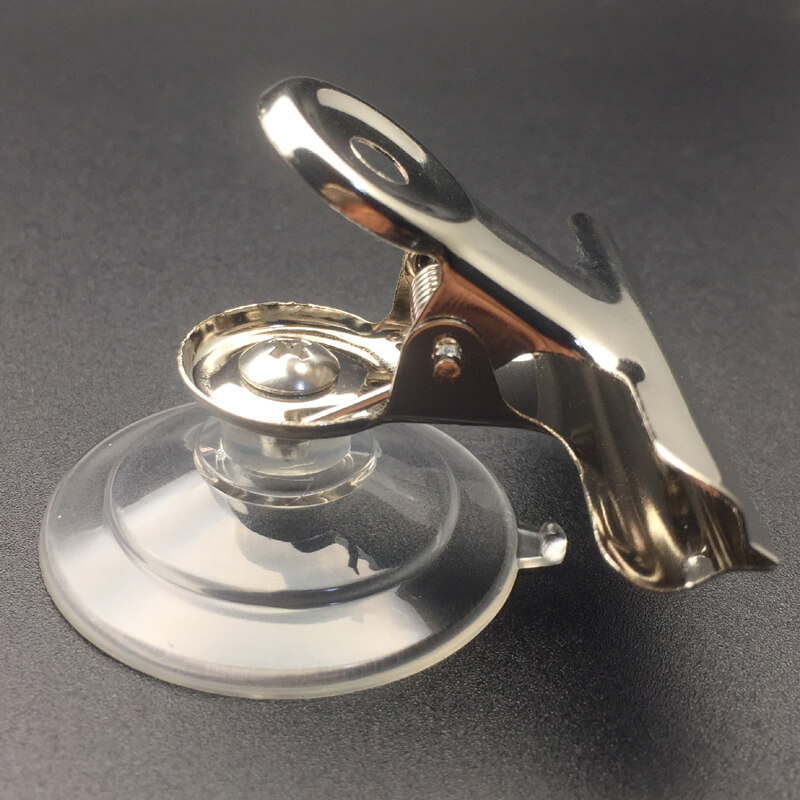 iSuctionCups- Plastic Business suction cups clamps and other suction cups Products & Office Supplies We offer the BEST selection of Ad Frames, Brochure Holders, Sign Holders, Easels, Donation Boxes, Mouse Bridges, Organizers, Book Holders for Exercise Machines and much more Businesses and professional individuals alike demand Source One for all their advertising display needs. Heres why: SIZE-Clear 1-3/4 suction cup with metal clip PERFECT FOR- An array of different uses including advertising, certificates, signs, the possibilities are endless GREAT VALUE- Get more for your money with Source One 100% MONEY-BACK GUARANTEE – iSuctionCups products are backed by 100% guarantee that you are fully satisfied with your product or receive your money back iSuctionCups- Plastic Business Products & Office Supplies We offer the BEST selection of Ad Frames, Brochure Holders, Sign Holders, Easels, Donation Boxes, Mouse Bridges, Organizers, Book Holders for Exercise Machines and much more
Businesses and professional individuals alike demand Source One for all their advertising display needs. Heres why:
SIZE-Clear 1-3/4 suction cups Clamps
PERFECT FOR- An array of different uses including advertising, certificates, signs, the possibilities are endless
GREAT VALUE- Get more for your money with iSuctionCups
100% MONEY-BACK GUARANTEE – iSuctionCups products are backed by 100% guarantee that you are fully satisfied with your product or receive your money back